Sint Eustatius January 5-13, 2024
Sint Eustatius, also known as Statia, is referred to as the "Golden Rock" because of its historical importance as a trading port in the 17th century. This undisturbed island is the perfect combination of adventure and relaxation, providing something for everyone. With no mass tourism, the crystal-clear waters are teeming with life. The nature above water is just as beautiful with a dormant volcano and a variety of trails.
This hidden gem in the Caribbean offers a unique travel experience for those looking for an off-the-beaten-path destination. Visitors can immerse themselves in the island's rich history by exploring the many historical sites, including the ruins of the old town and the restored Fort Oranje.
With crystal clear waters and a thriving marine ecosystem, divers can explore a variety of sites including shipwrecks, reefs and walls. The island's marine park offers protection to a range of species including sea turtles, rays and sharks, while colorful coral formations provide a beautiful backdrop for underwater photography. Whether you're an experienced diver or a beginner, Statia offers a unique and memorable diving experience.
While diving, keep your eyes peeled for small blue beads. These beads are important to Statia's history and are the only artifacts divers are allowed to take, if found. They may also be found topside, so be on the lookout while exploring the island as well.
Keep your eyes out for:
Sea turtles
Barracuda
Seahorses
Reef sharks
Scorpionfish
Lobsters
Recommended Specialty Courses
Photo & video
Wreck diving
Perfect buoyancy
Fish identification
AIRFARE INCLUDED (from st. louis) IN ALL ROOM TYPES!
Garden View:
Double Diver: $4,225
Double Non-Diver: $3,445
Single Diver: $4,675
Ocean View:
Double Diver: $4,445
Double Non-Diver: $3,675
Single Diver: $5,175
Ocean View Suite / The Barrel House:
Double Diver: $4,675
Double Non-Diver: $3,895
Single Diver: $5,545
To sign up, select the base option.
Next, select the rooming / Diving option you want under the "Select Addon Option" for each traveler
7 Nights / 8 days at The Gin House
Ground Transfers
Airfare from St. Louis to St. Maarten
1 night stay at Divi St. Maarten
Hopper flight
12 tanks day dives
1 night dive
American breakfast
Lunch (every day but Friday)
3 course dinner
Nitrox
Wifi
$750 due at signup
$1,000 due by August 18, 2023
Full balance by October 23, 2023
Mary Stanford Dwain Gardner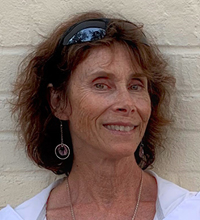 Starting from
Availability: In Stock
Sint Eustatius January 5-13, 2024
0 reviews for Sint Eustatius January 5-13, 2024_G_G_G